A new business challenge: Scope 3 emissions
We are sure you already know that we are in a climate crisis caused mainly by our GHG emissions. But have you ever heard about Scopes, and more specifically, about Scope 3 emissions? In this post, we explain the basics and the first steps you can take to start measuring and managing them.
🌱 What are Scope 3 emissions?
Most of the companies use the GHG Corporate Protocol guide to calculate their greenhouse gas emissions. According to it, the emissions are classified in Scopes 1,2,3 and are the basis for GHG reporting.
- Scope 1 covers the direct emissions from company facilities and vehicles
- Scope 2 covers the indirect emissions coming from purchased electricity, heat and steam
- Scope 3 covers the rest of the indirect emissions (coming from business travel, purchased goods and services, waste disposal, use of sold products, investment, transportation and distribution…)
In short, Scope 3 emissions are the indirect GHG emissions that occur in a company's supply chain.
GHG Protocol has classified them into 15 categories, divided into Upstream and Downstream emissions.
Upstream Scope 3 emissions related to purchased or acquired goods and services:
Purchased goods and services

Capital goods

Fuel and energy use

Upstream transport and distribution

Waste generated in company operations (if you don't own or control the waste management facilities)

Business travel

Employee commuting

Upstream leased assets
Downstream Scope 3 emissions are indirect GHG emissions related to sold goods and services:
9. Downstream transport and distribution
10. Processing of sold products
11. End-use of goods and services sold
12. Waste disposal and treatment of products
13. Downstream leased assets
14. Operation of franchises
15.Operation of investment
🌿 Why is it important to manage Scope 3 emissions?
Scope 3 emissions can represent 80-90 percent of the greenhouse-gas emissions of most of your products. While scope 1 and 2 emissions are mandatory to quantify in your reports, scope 3 emissions are not required. But according to the Paris Agreement, countries and leaders worldwide must reduce their scope 3 emissions by approximately 45% by 2030 from the 2010 levels.
Apart from being prepared for future regulations, reporting in Scope 3 emission will give a number of benefits to your business as it will help the company to identify risks and to perform better.
Last but not least, nowadays investors are attracted by companies that follow ESG principles, customers want more energy-efficient products and employees apply in organizations that care about the environment.

🔎 How to measure them?
If you are already convinced and you want to start measuring straight away, we need to warn you that reporting Scope 3 emissions can be challenging because the company is not directly responsible for them.
Here you have some steps to start identifying your Scope 3 emissions:
Identify your supply companies and locate them. Are they local, national or international?
How are you distributing your products? You can calculate how many km your products travel and in which mode of transport.
Observe the packaging of the products that you sell and purchase. Is it recyclable? Is there an unnecessary amount of plastic?
Your company is also responsible for the emissions of the product once it is sold: How long is the life of my product once it is purchased? Is it easy to repair and to maintain? How much electricity does my product consume? How much waste is generated at the end of its life?
Survey the employees and ask them how they commute to work
Calculate how many business trips are done within the company and evaluate if they are necessary.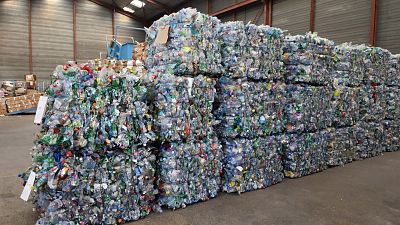 🤝 Taking action
After measuring them and realising the number of indirect emissions that you need to reduce, it is time to establish an action plan.
Some strategies that you can follow are:
- Talk to your suppliers. One way to act is trying to engage with the suppliers on improving their carbon footprint. You can find a lower carbon product alternative or purchase from other suppliers that emit less.
- Reduce the transport carbon footprint. You may reduce the distance travelled to transport goods by buying and selling locally, increase the loading rate of the vehicle or even change the mode of transport.
- Follow circular economy strategies, such as designing products that can be recycled.
- Educate customers and the rest of employees about the carbon emissions generated by products and services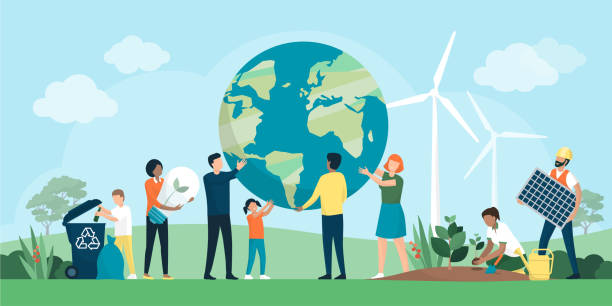 🌏 We know that this can sound like a lot to do, but if we all start making small changes in our supply chains, we will soon realize the positive impact it has for business and the planet.
At FSG, we are working on a project to develop an educational programme to measure and manage Scope 3 emissions. We are searching for business owners, purchasing managers and anyone with an interest on this topic to get in touch with us and give us 20 minutes of your time for an online interview.
Anyone interested email Marta on [email protected]
And don't forget to subscribe to our newsletter.
Thank you for reading today!
The FSG Team 💚